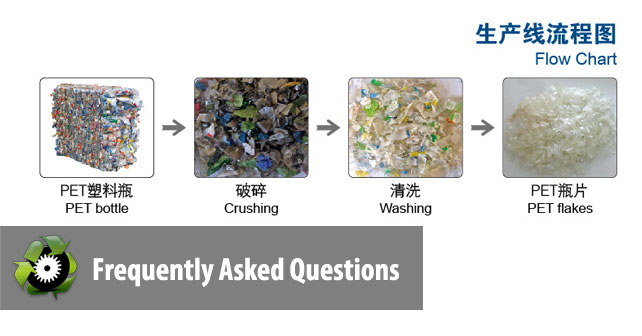 Below is a list of frequently asked questions about ASG Recycling and our machinery. We understand that purchasing recycling equipment is a huge investment where shopping for the highest quality equipment that is efficient, durable, and priced reasonably are high on your priorities list. At ASG, we're all that and more! We'd love for you to visit our factory where we can discuss your equipment needs on a face-to-face basis.
Visiting ASG Recycling
Where is ASG's Factory?

Visiting ASG Recycling?

What to expect while visiting ASG Recycling?
ASG's Recycling Machinery
Are your machines certified?

How much do your recycling machinery cost?
Placing An Order
What is ASG's manufacturing lead time?

How do I order from ASG Recycling?

Can I test your machinery

Warranty & Installation

What is your warranty

Can you install the machinery we purchase from ASG Recycling?
Why Choose ASG Recycling?
Having more than two decades of experience developing recycling machinery, ASG Recycling has refined our production methods offer only the highest quality machines made from the highest quality parts. We know this is easier said then done, however, a close comparison our our machinery from other manufacturers will show large differences design, material thickness, workmanship, and the use of name brand motors and reducers.
Due to the fierce competition in recycling machinery, many have cut on production costs such as using lower grade steel different than what's written on the contract, cheaper motors & bearings, and all together thinner walls on each piece of machinery they manufacture. It's a shame for buyers that purchase these lower grade equipment as there are many fundamental issues with durability. While these machines work well during initial usage and testing, it's a disaster waiting to happen for those interested in long run operations cost.
As plastic recycling is very demanding on the machinery, high grade parts are a necessity that cannot be overrated. We've had customers that purchased machinery that fell apart just several months into operation. When complaining to the original manufacturer, replacement parts took several months to arrive which was detrimental to the plants entire operation.
At ASG Recycling, we understand that time is an important aspect for recycling plants. Any downtime can result in thousands of lost dollars. Hence, to save you money in the long-run, we use only the highest grade materials to ensure our machinery keeps running year after year.
ASG Recycling is an honest manufacturer. We never promise more than we can provide. We don't cut corners and try to save on production costs. It's our motto and it's this motto that has made us successful.