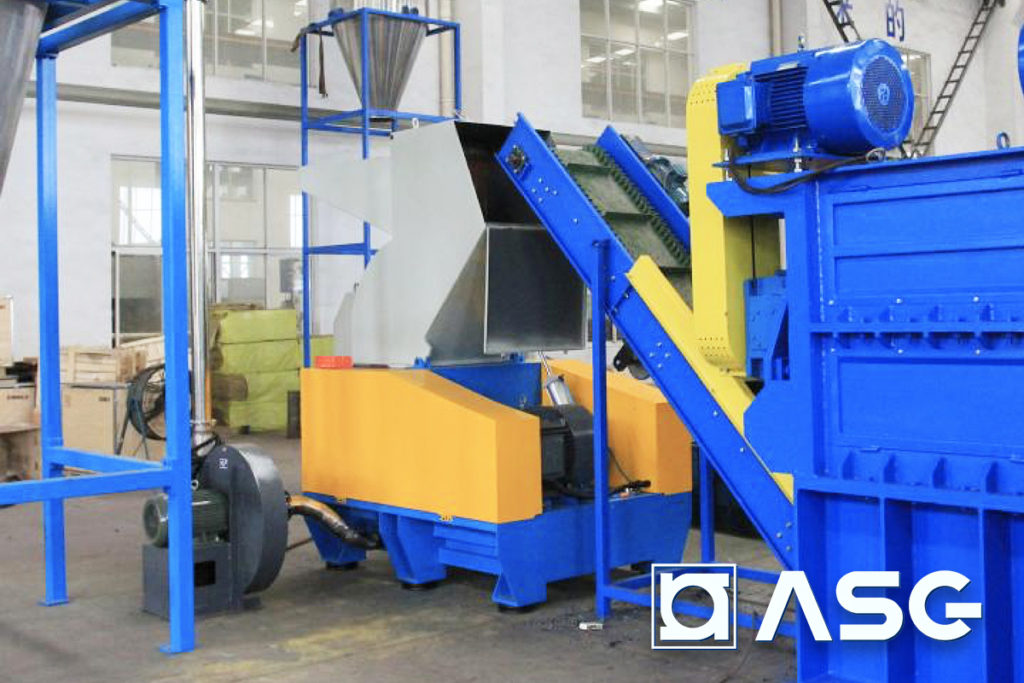 Our rigid plastic granulator machines are your ideal solution for granulating small rigid plastics such as PET preforms, various plastic blocks, and injection molded runners and reject parts. It's a great addition to any molding or extrusion operation to directly reclaim runners, cut-offs, or resins. There's also added sound-proofing materials throughout the cutting chamber to reduce operation noise.
In terms of usability, our rigid plastic granulator machines offers easy access to the cutting chamber and filter screen making maintenance and cleaning convenient. When the knives become blunt, the adjustable clearance between knives makes dismounting them for sharpening simple.
Make sure to look into our granulator blade sharpener machines to automate your knives sharpening process.
WORKING PRINCIPLE
The rigid plastic granulator is a heavy-duty machine for cutting all sorts of tough, rigid plastics under 2 cm thick. The claw-shape blade bed system and stepping motion of the knives adequately disperses the pressure of granulating this type of plastic improving its cutting efficiency as well as the durability of this granulator.
Unlike our standard plastic granulators that use several longer blades set in a v-shape array, our rigid plastic granulator machines make use of more than 20 smaller blades set in a stepping manner on a wide open rotor. As the rotor spins, the many blades chip away at the tough plastics continuously until they are small enough to pass through a filter screen set between 10-12 mm.
As our rigid plastic granulator machines were designed for indoor use for low volume cutting of tough plastic parts, the most powerful model can reach up to 300 kg / hr. For high volume cutting of rigid plastics, please look into our right plastic granulator machines XL with capacities up to 1200 kg / hr.
TECHNICAL SPECIFICATIONS
| | | | | | | | |
| --- | --- | --- | --- | --- | --- | --- | --- |
| Model # | Motor Power | Qty Rotary Blades | Qty Fixed Blades | Screen Size | Weight | Cutting Chamber Size | Capacity |
| WP750 | 7.5 kw | 21 | 2 | 10 mm | 700 kg | 420mm x 220mm | 50-100 kg/hr |
| WP1100 | 11 kw | 21 | 4 | 12 mm | 900 kg | 520mm x 260mm | 100-200 kg/hr |
| WP1500 | 15 kw | 24 | 4 | 12 mm | 1500 kg | 600mm x 240mm | 200-300 kg/hr |
*CE certification available.
*Larger, more powerful models available based on your request.
ADDITIONAL IMAGES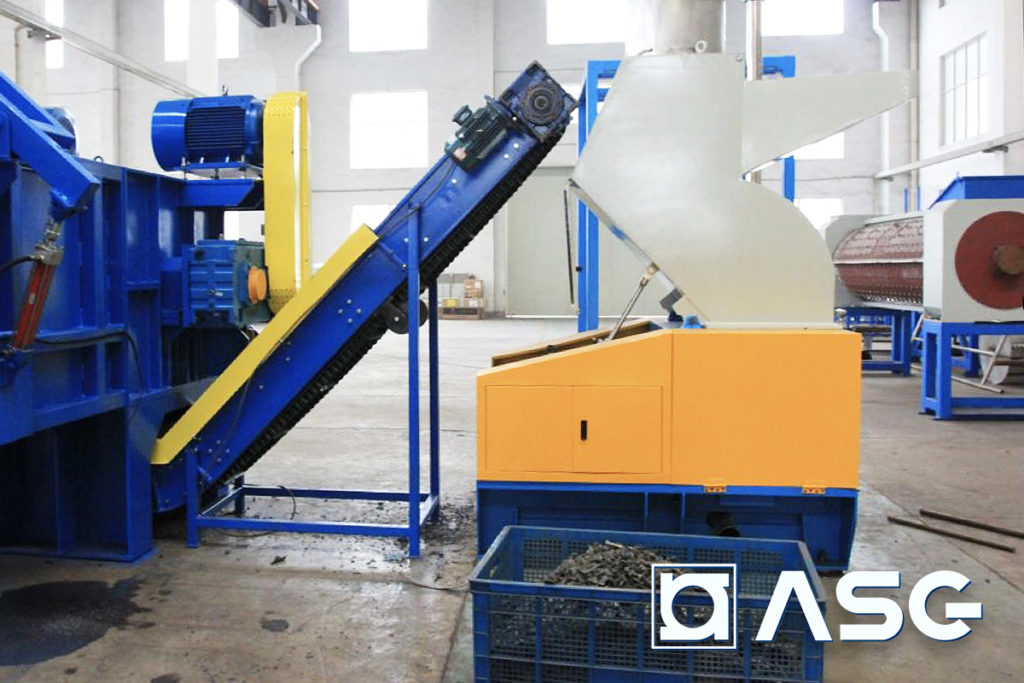 WARRANTY
All recycling machines come with a 1 year limited warranty.
INQUIRIES
To get the latest prices and lead times, send us a message using the form below.