More and more PET bottle washing plants are built to recover dirty, highly contaminated PET plastic bottles. Most of these plants will sell the PET flakes they produce to the PSF (polyester stable fiber) plants directly. As there is limited usage of PET flakes, many of our customers look to expand their business by converting the clean PET flakes they produce into PET plastic pellets. Once PET is manufactured into pellets, They can be widely used in injection molding, profile production, plastic production such as the production of plastic sheets and much more.
Previously, double screw extruders were widely used in PET flakes pelletizing plants, but for higher capacity, the investment cost for double screw extruders are too high due to its design. Therefore, we developed this new style single screw extruder pelletizing system. Utilizing the strengths of single screw extruder and pairing it with our uniquely designed screw for PET flakes, we were able to increase capacity by 20% at the same time consuming less power compared to an equal sized double screw extruder.
This new system can also maintain the ideal viscosity of PET without a complicated pre-crystallization dryer system. According to our in-house testing, there is only a slight 0.02-0.03 dl/g viscosity drop when producing PET pellets from flakes.
From the feeding system to the final product, ASG offers complete system designs to satisfy all of your production requirements. Expect a high quality pelletizing system that meets all your requirements at a competitive price.
WORKING PRINCIPLE
Feeding and Removing Moisture
The motor drives the conveyor belt and hauling device with automated controlled feeding speed. A metal detector can be added to the belt conveyor and can be integrated with the control system to warn and stop the system.
The compactor removes moisture from the PET flakes by high speed rotary and friction. This is very important as high moisture content of the material will lower the IV.
Single Screw Extruder
The PET material is moved forward by the screw's rotation and at the same time completes the compacting, melting, and homogenization process. The screw is made of high quality nitride steel (38CrMoAlA) and processed with nitride treatment to increase it's ability of corrosion resistance and wear-resisting.
Barrel
The barrel is part of screw pair and is made of nitride steel where the inner surface is treated with nitride to increase surface hardness and improve wear resistance. The energy generated by heaters transmits through the barrel to the melt the plastic. There are temperature sensors and cooling fans assembled within each heating zone.
Vacuum Degassing
Its function is to remove low molecular weight materials and any remaining moisture from the melted PET plastic.

The vacuum degassing system consists of vacuum pump, vacuum room, filtering tank, pressure gauge and pipelines. It makes use of a water ring vacuum pump which forms high negative pressure by water sealing and is therefore suitable for removing waste gas and water.
Plasticizing And Degassing
A specialized single-screw extruder gently melts the PET plastic material. During the melting and plasticizing process, a double-zone vacuum degassing system efficiently removes volatiles such as low molecular weight materials and moisture.
Melt Filtration
A single-plate / piston double-station or non-stop double-plate / piston four-station screen changer can be installed on head of extruder to present significant filtration performance. The requirements on the filter technology depends heavily on the quality of the input material as well as the application of pellets
Pelletizing
Underwater pelletizing system is the standard granulating method for PET flakes. Our system has a self-adjusting pelletizing head resulting in the best granulate quality possible.
Vibration Dry And Bagging Station
Advanced vibration sieve combined with a horizontal centrifugal dryer offers high-performance dried pellets at low energy consumption. The final bagging station can be built as per the height of the PP jumbo bags you use.
TECHNICAL SPECIFICATIONS
| Model | Motor Power | Output (kg/h) |
| --- | --- | --- |
| CT-100 | 90KW | 300 |
| CT-130 | 132KW | 600 |
| CT-140 | 160KW | 900 |
| CT-160 | 250KW | 1200 |
ADDITIONAL IMAGES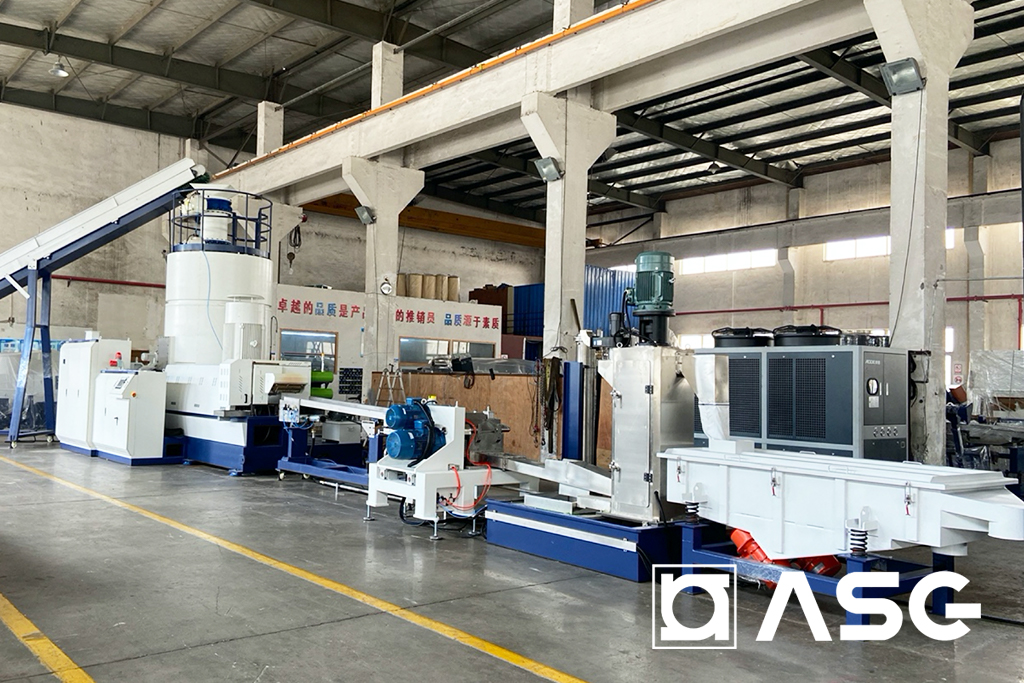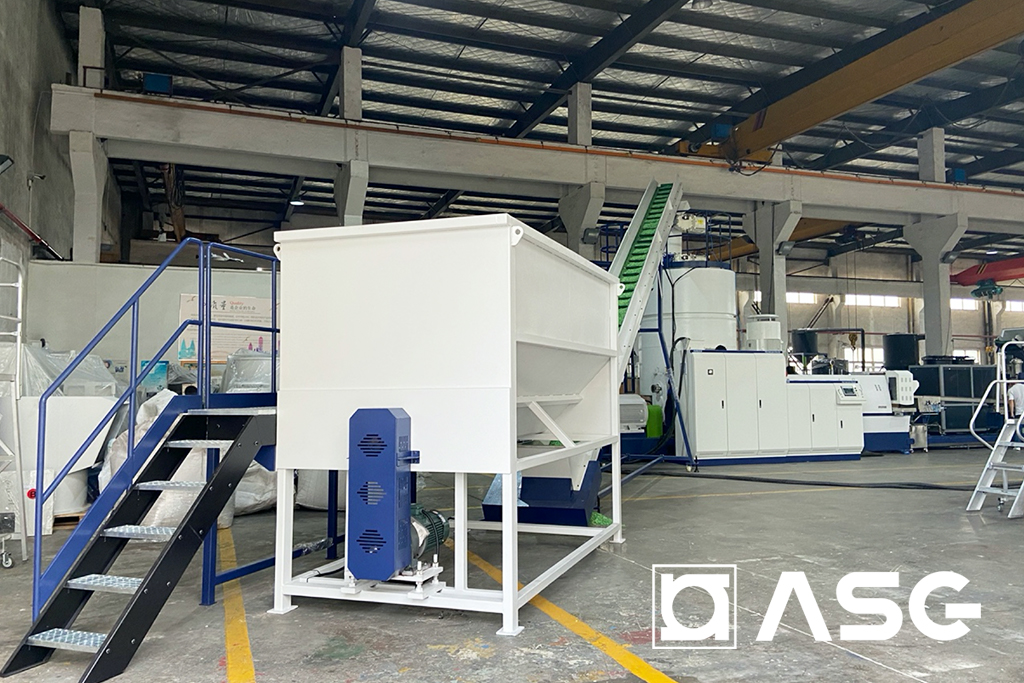 INQUIRIES
To get the latest prices and lead times, send us a message using the form below.