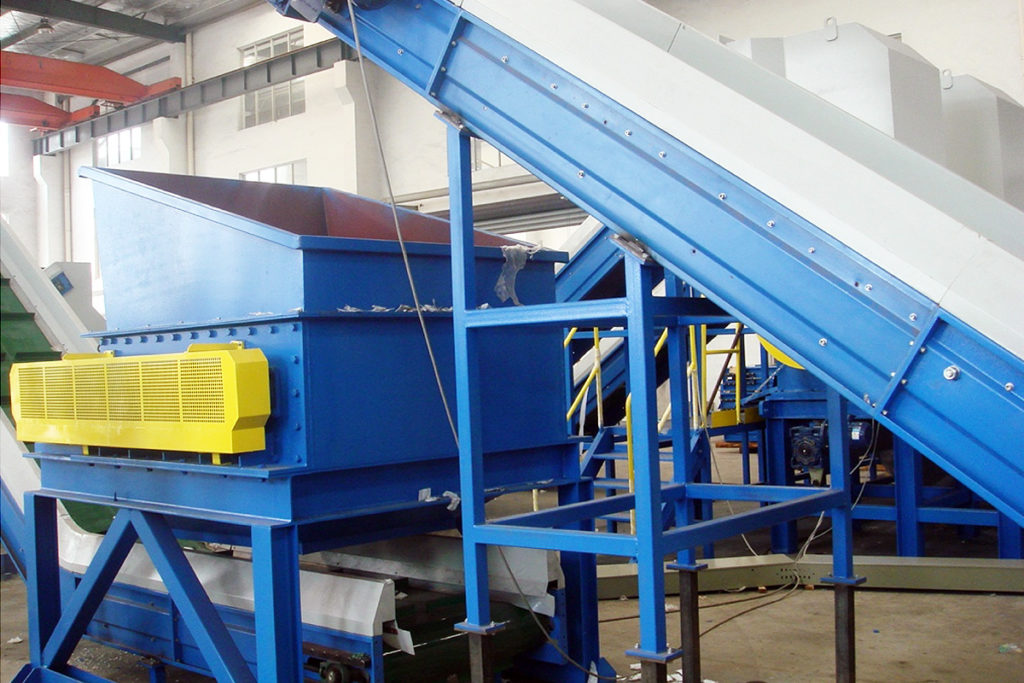 As the first piece of machinery in our standard HDPE & PET bottle washing line, this horizontal debaler machine breaks loosened bales of compacted rigid plastics into a free flowing stream.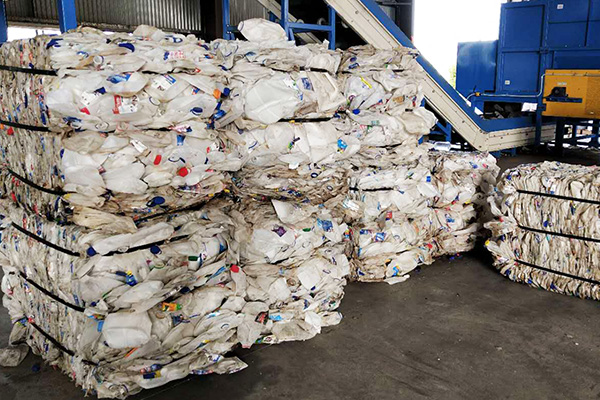 For many rigid plastic recycling operations, the feedstock usually arrives at the plant in bales where the material is compacted and bound by a metal wire. In order to process this plastic stream in recycling machinery, these bales must first be broken apart.
If you are currently manually opening these bales and placing the plastic pieces onto the conveyor one by one, our horizontal debaler machine will go a long way in automating and making your process more efficient. Taking into consideration the high cost of manual labor these days, using a debaler is also a great way to lower operations costs.
For additional efficiency especially for large volume recyclers, consider the vertical debaler machine.
WORKING PRINCIPLE
Our debaler machine is designed to effectively "bust" plastic bales of rigid plastics like HDPE and PET bottles apart so it can flow freely onto the conveyors and into our recycling machines.
As seen in the video below, after the wires of the bales are cut, the plastic is still crushed together. Instead of manually pulling the plastics apart bit by bit, the debaler machine uses rotating hooks to grapple and loosen the compacted plastic so it can fall freely onto the conveyor below.
*Our debaler machines are not suitable for opening bales of plastic film as the loosened film will tangle and damage the machine. To break plastic film bales, we suggest using a single-shaft plastic shredder.
TECHNICAL SPECIFICATIONS
| | |
| --- | --- |
| Feeder Dimensions: | 1450mm x 1650mm |
| Main Motor Power: | 5.5 kw |
| Conveyor Motor Power | 7.5 kw |
*CE certification available.
*Larger, more powerful models available based on your request.
ADDITIONAL VIDEOS & IMAGES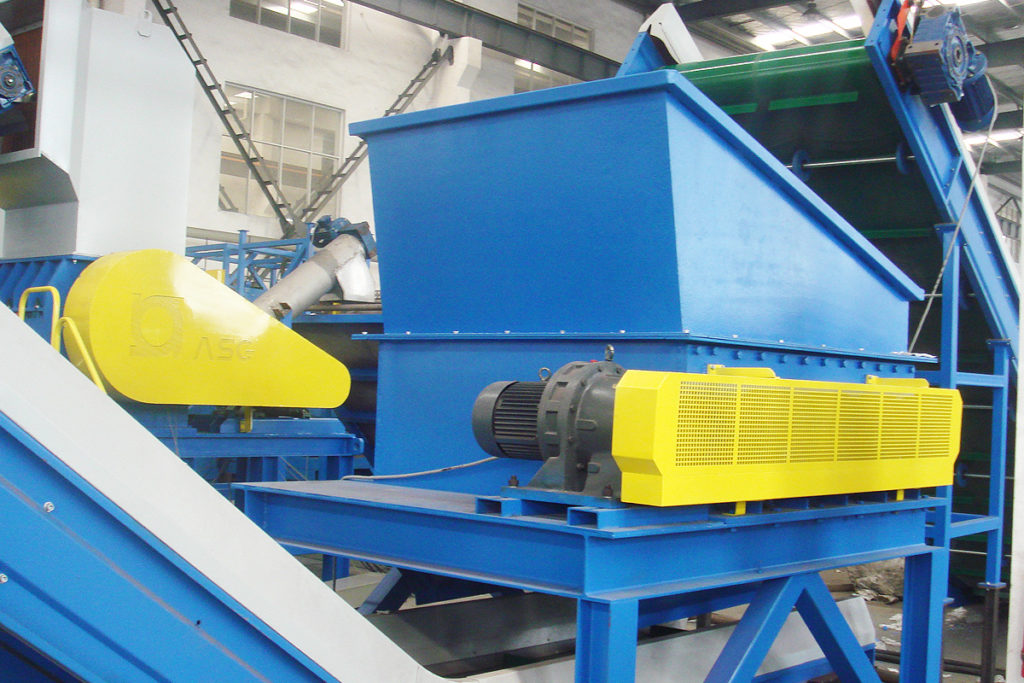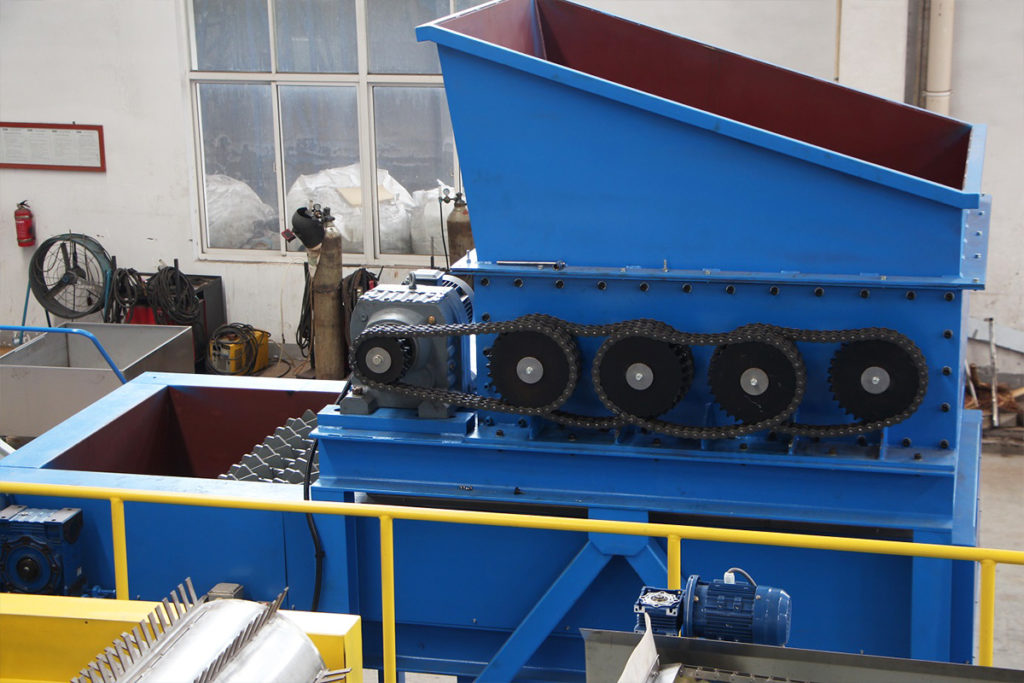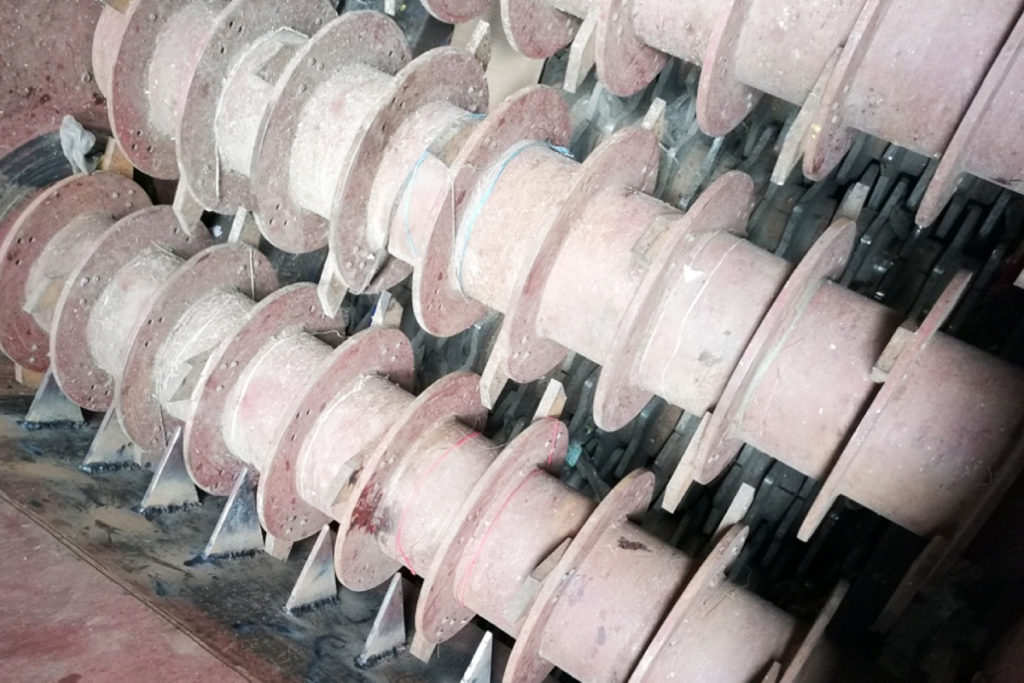 INQUIRIES
To get the latest prices and lead times, send us a message using the form below.