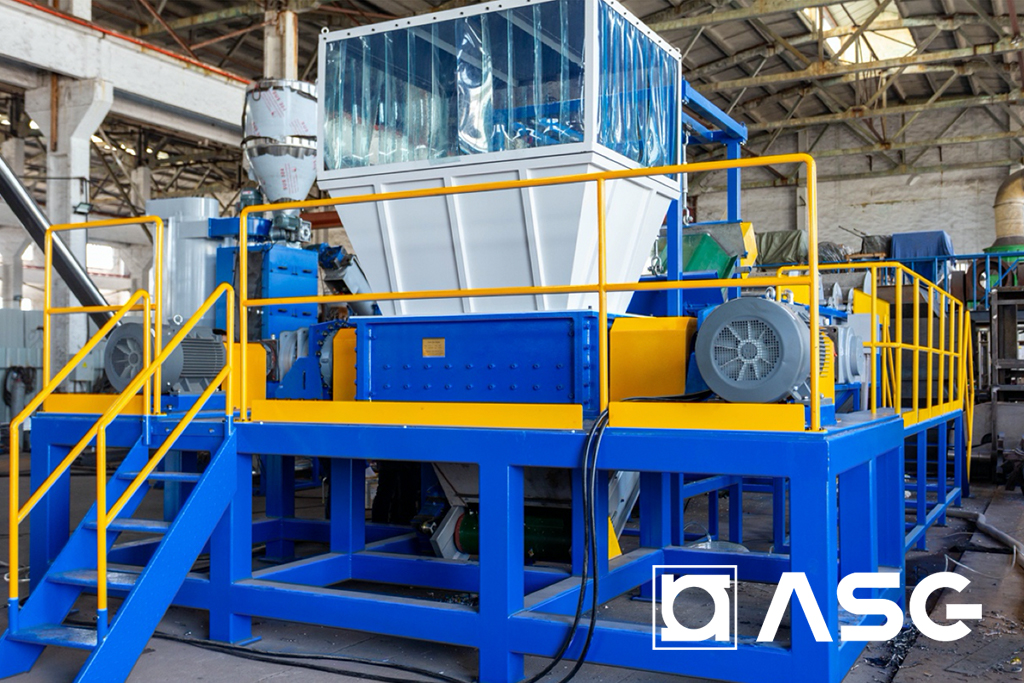 This HDPE PP PS rigid plastic washing plant is used to clean dirty rigid plastics such as HDPE / PP bottles, lumps and or other rigid plastics. This complete recycling solution includes a heavy-duty shredder with overhead magnet, granulator, sink-float separation tank, centrifugal dryer, thermal dryer, zig zag separator and a dual-bag filling station. The resulting high-quality plastic flakes produced can be used in manufacturing plastic products again.
The capacity of this recycling system ranges from 500 kg/hr to 2000 kg/hr.
WORKING PRINCIPLE
Depending on the application the recycling plant may include the following equipment:

Feeding Conveyor Belt – presents an even material feed to the plant.
Shredder – shreds the material into smaller pieces for use in granulator.
Granulator – reduces the size further and makes the plastic stream more uniform.
Screw Washer – washes and transfers the material into next step.
Sink-Float Separation Tank – removes contamination and helps wash the material.
Centrifugal Dryer – dries the product by high speed rotation.
Thermal Dryer System – dries the material by thermal air.
Zig-Zag Classifier – removes labels and fine particles.
Bag Station – delivers the product into storage bags.
Electrical Panel – provides an interface for the operator to control the system.
We can custom build the whole recycling line as per your requirements.
ADDITIONAL IMAGES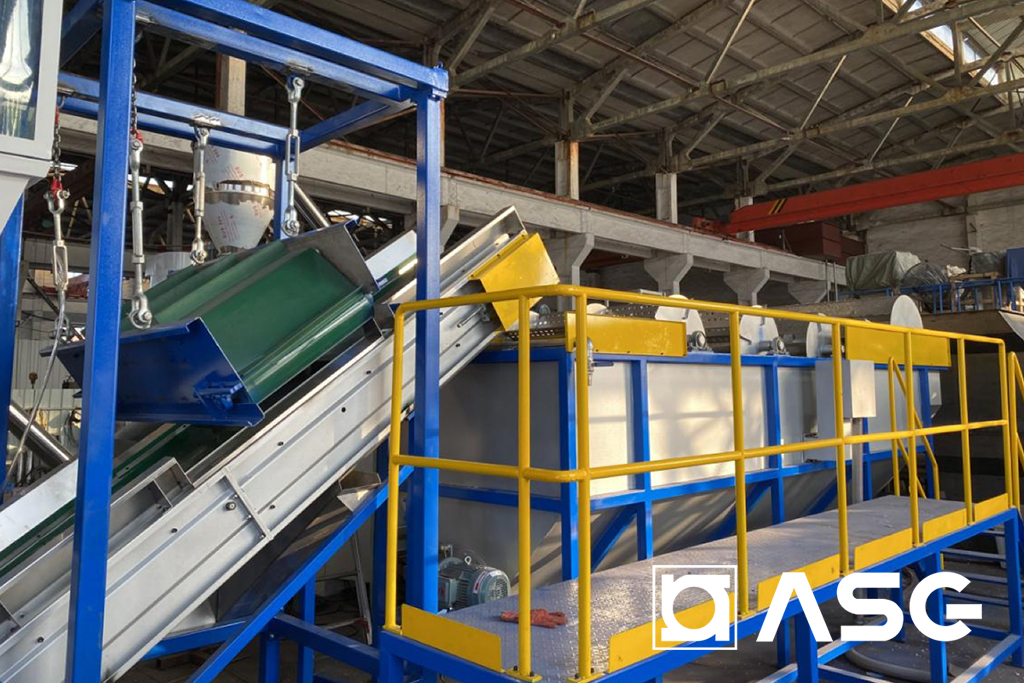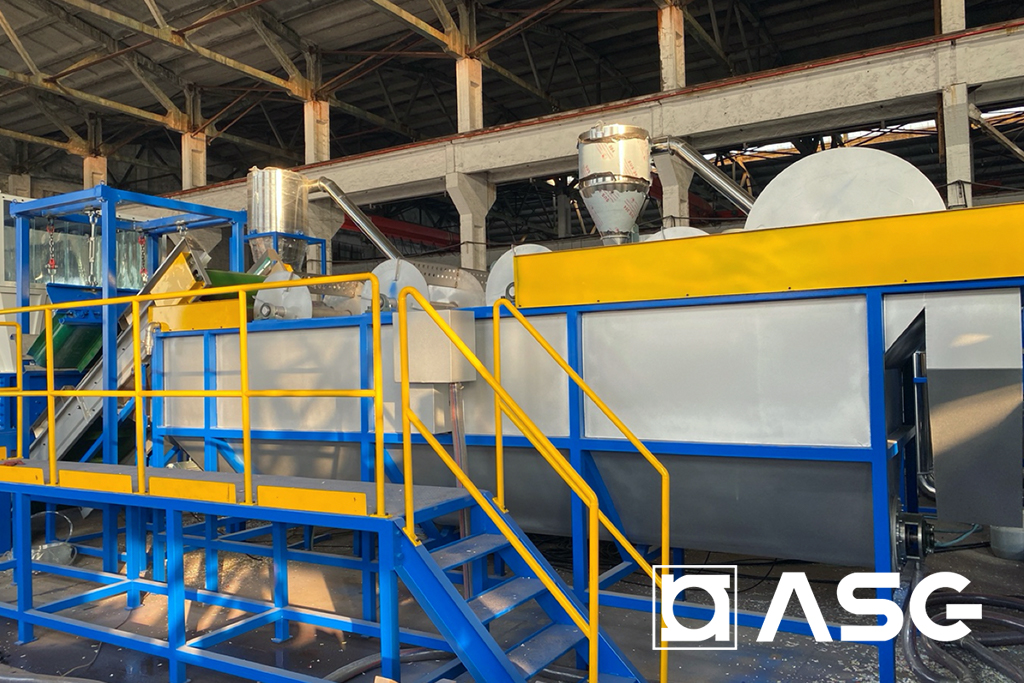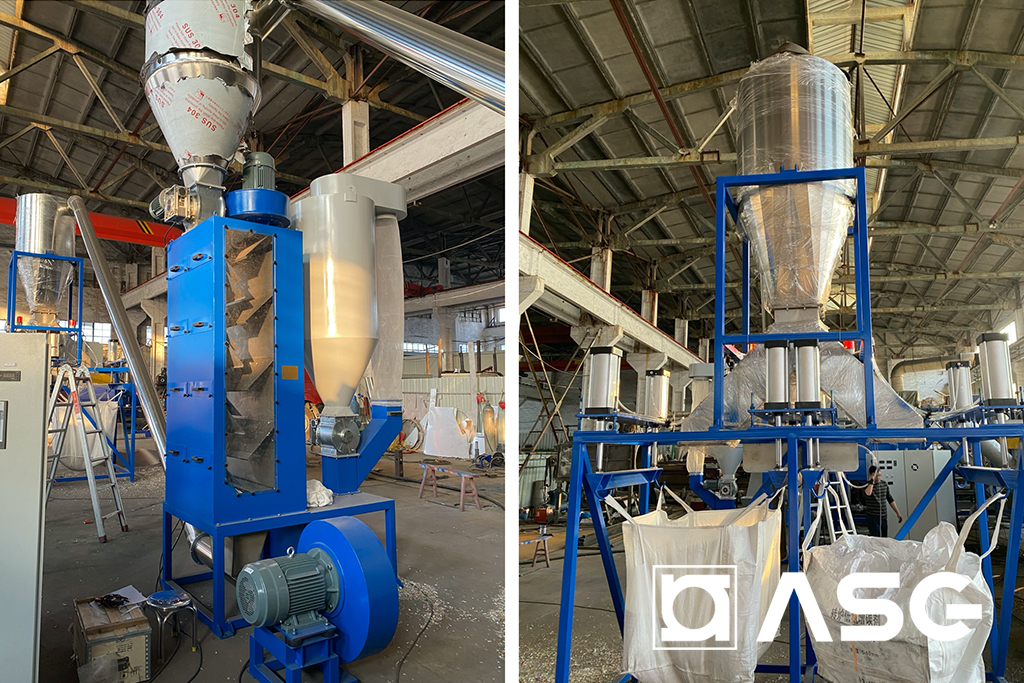 INQUIRIES
To get the latest prices and lead times, send us a message using the form below.