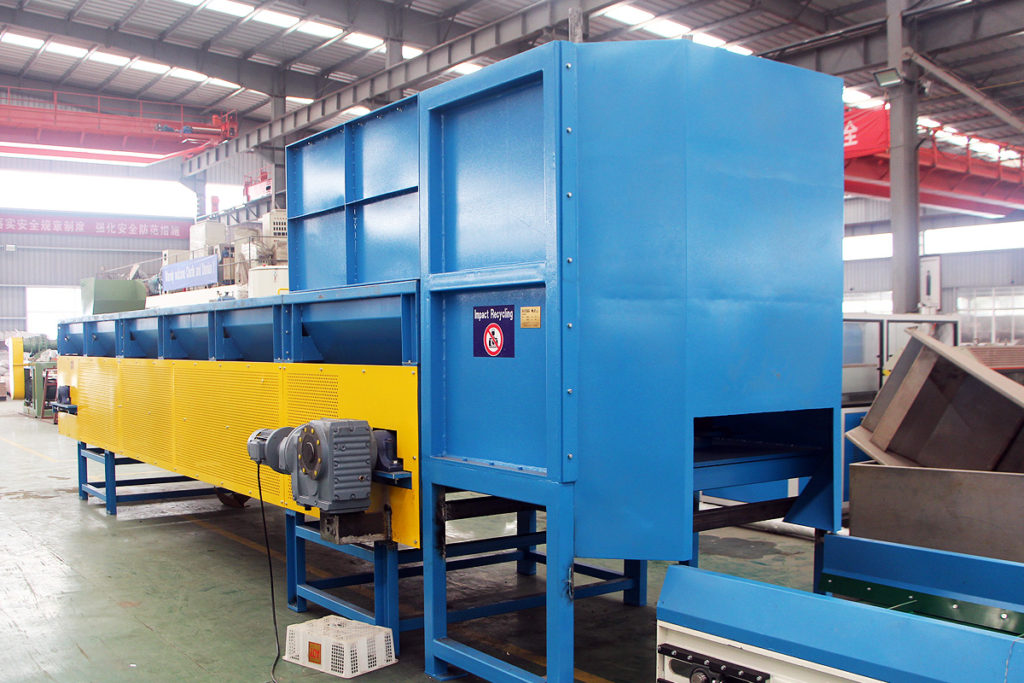 The vertical debaler machine is a simple, highly efficient recycling machine for breaking apart large volumes of compacted, baled rigid plastics such as HDPE & PET bottles.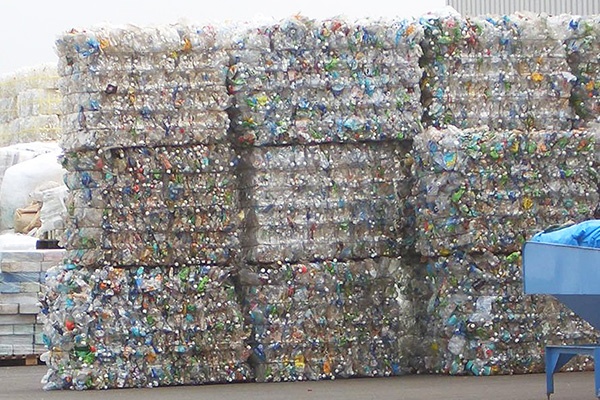 Most rigid plastic recycling plants receive feedstock such as HDPE and PET bottles for processing in bales that are too large to feed into the recycling machines. Therefore, before the stream can be recycled, the bales must be untied and the plastic uncluttered. Instead of manually pulling the plastic apart, automate your process with our vertical debaler machine.
For customer considering our complete PET bottle washing lines, the debaler machine is placed as the first piece of machinery to initially loosen and break the plastic bottles apart so it can flow freely onto the conveyors feeding our recycling machinery.
WORKING PRINCIPLE
Compared to our horizontal debaler machines, the vertical balers offer the added convenience of a long feeding belt conveyor where up to 5 bales of plastic can be loaded at once. After the bales are loaded and the wires cut and removed, this vertical debaler will automatically loosen the compacted plastic into a free flowing stream.
The ability to pre-load bales frees up your worker's time to complete other tasks. For recycling plants manually breaking bales, adding this debaler machine will allow you to reduce the number of workers feeding materials on the floor potentially lowering operations costs.
Once the bales are forklifted onto the vertical debaler, the conveyor moves the material forward into two vertically positioned, opposite rotating rotors (pictured below). The disks on the rotors scatter the clumped plastics freeing it onto the conveyor below and exits.
*Our debaler machines are not suitable for opening bales of plastic film as the loosened film will tangle and damage the machine. To break plastic film bales, we suggest using a single-shaft plastic shredder.
TECHNICAL SPECIFICATIONS
| | |
| --- | --- |
| Main Motor Power: | 7.5 kw x 2 |
| Feeder Dimension: | 1550mm x 1850mm |
*CE certification available.
*Larger, more powerful models available based on your request.
ADDITIONAL VIDEOS & IMAGES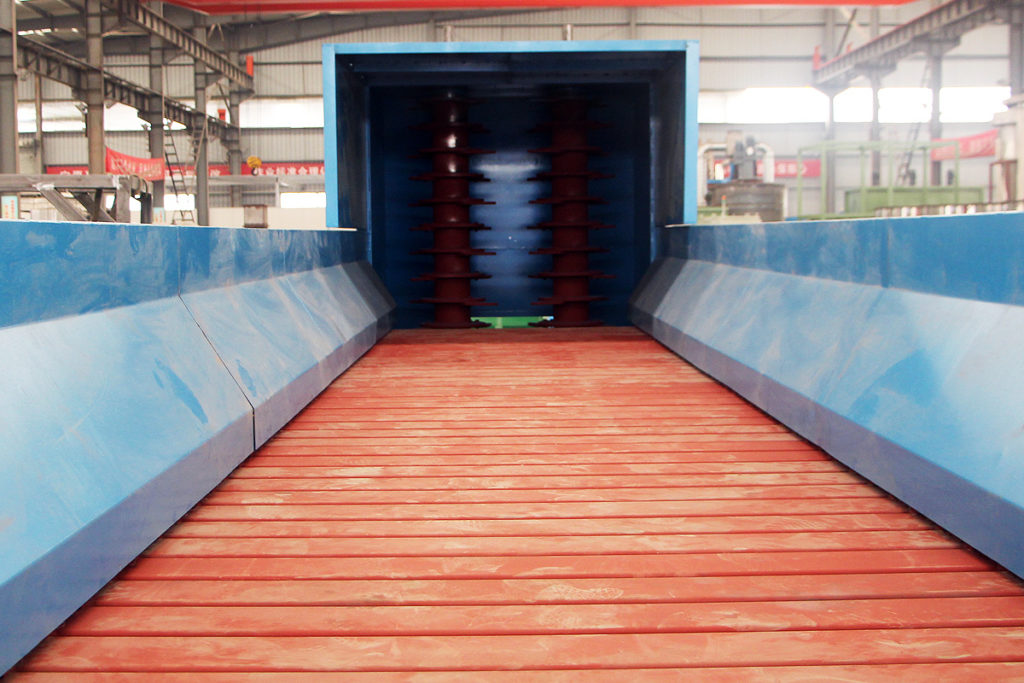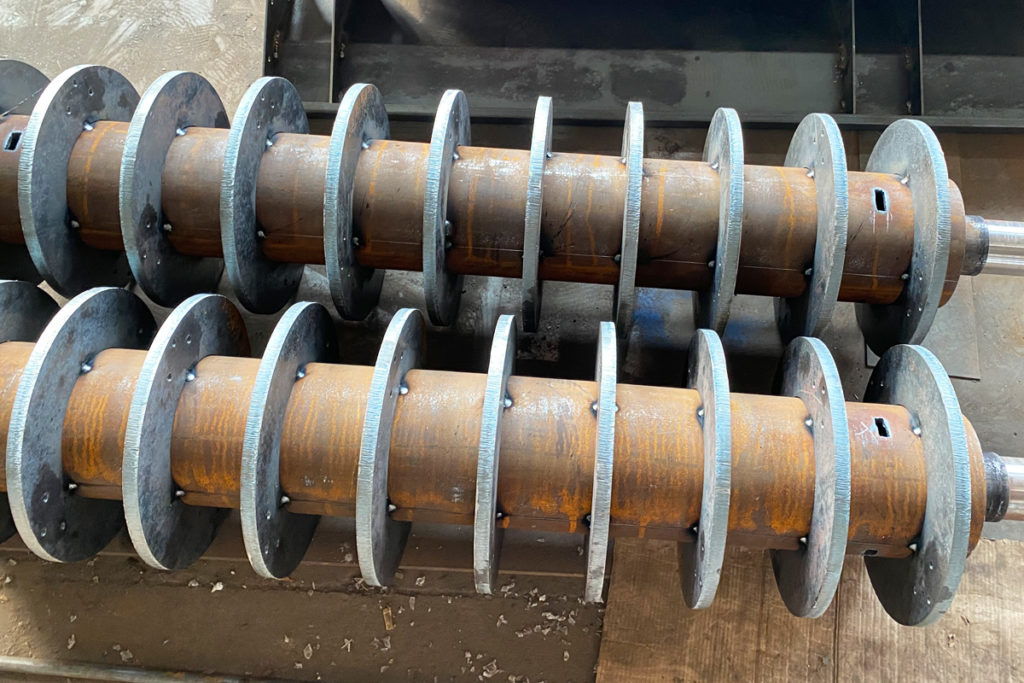 INQUIRIES
To get the latest prices and lead times, send us a message using the form below.