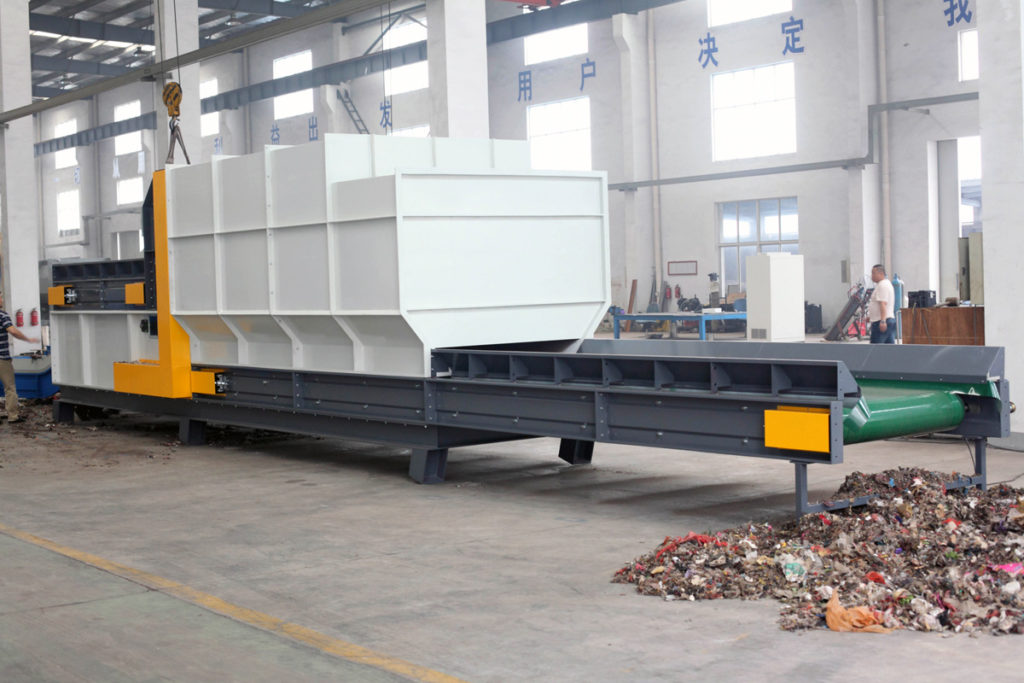 Our air separator is one of the most effective machines for removing light-weight contaminants from the material stream for recycling. This is one of the essential machines we include into our HDPE & PET bottle recycling lines to remove paper and cardboard from the heavier plastic material.
WORKING PRINCIPLE
As the co-mingled material stream enters from the top, a high velocity air stream is blown directly into the falling material. The lighter material fractions, paper and small pieces of cardboard, are blown and separated from the falling material. These contaminants are captured by the extraction hood and conveyed away. The heavier material is unaffected by the incoming air stream and falls through onto the conveyor below.
TECHNICAL SPECIFICATIONS
| Model # | Feeding Belt Width | Air Inlet Diameter | Fan Motor Power |
| --- | --- | --- | --- |
| FX7000 | 1400mm | 300mm | 15KW |
| FX8000 | 1400mm | 400mm | 22KW |
*CE certification available.
*Larger, more powerful models available based on your request.
ADDITIONAL IMAGES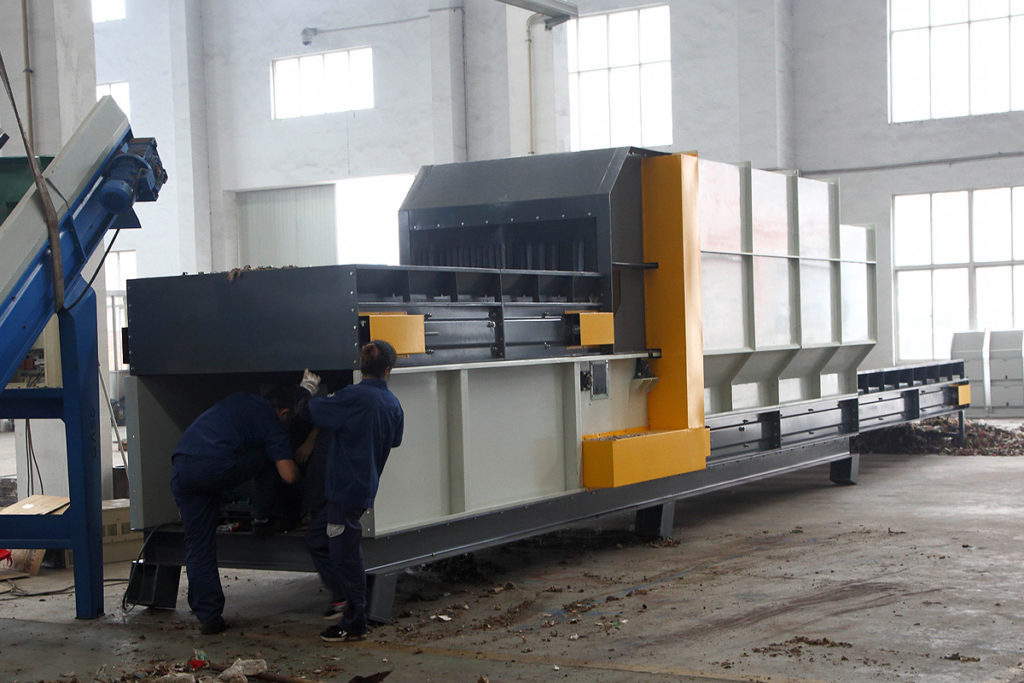 INQUIRIES
To get the latest prices and lead times, send us a message using the form below.