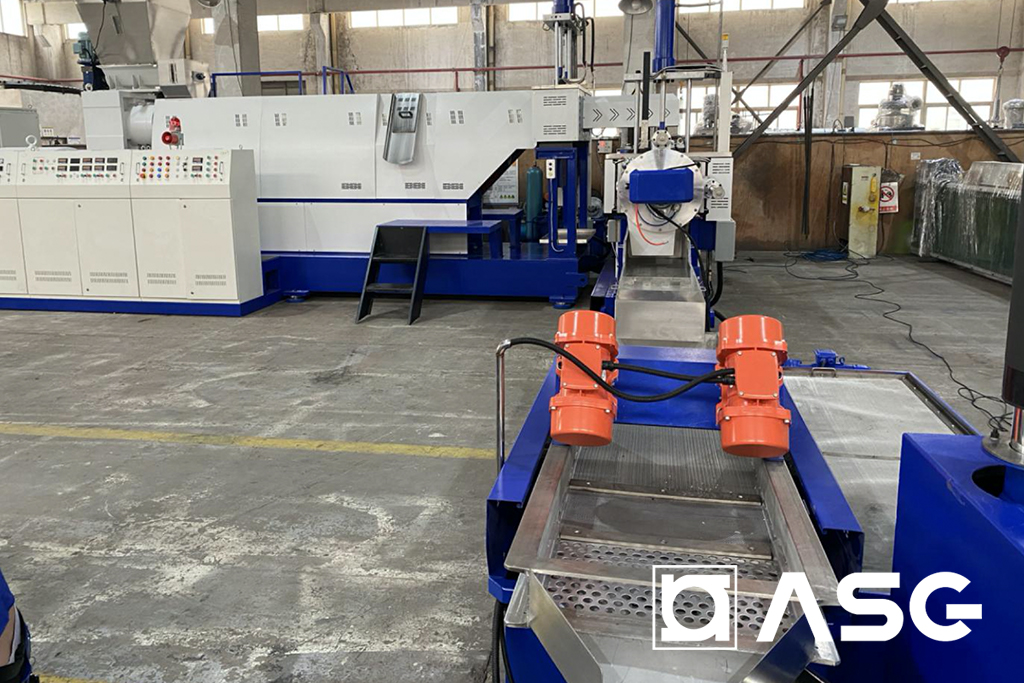 The two-stage PP PE pelletizing system is used to process film regrinds from a washing plant. It consists of two sets of single screw extruders to insure the finished product is of high quality. Final products manufactured by this pelletizing system are in the form of pellets / granules and can be directly used in the production line for film blowing, pipe extrusion, plastic injection, etc.
WORKING PRINCIPLE
1. Feeding. The film regrind is fed into the dosing feeder through a screw conveyor. When the electric current of extruder is higher than what we have set, the dosing feeder and feeding screw conveyor will stop automatically.

2. Plasticization and Degassing. A specialized single screw extruder is applied to gently melt the film regrind. The plastic scraps are well melted and plasticized in the first stage extruder. The plastic will then be extruded by the second stage extruder. With a double-zone vacuum degassing system, volatiles such as low molecular and moisture are removed efficiently. This system is especially suitable for heavy printed films and material with some water content.

3. Melt Filtration. According to our segmented filtering principle, pre-filtering is completed in the first extruder whereas fine filtering in done in the second extruder. This helps to reduce the frequency of replacing filtering sieves.

4. Pelletizing. To achieve high performance dried pellets, a die-face water ring pelletizing system is accompanied with an advanced dewatering vibration sieve and horizontal-type centrifugal dewatering.
TECHNICAL SPECIFICATIONS
ADDITIONAL IMAGES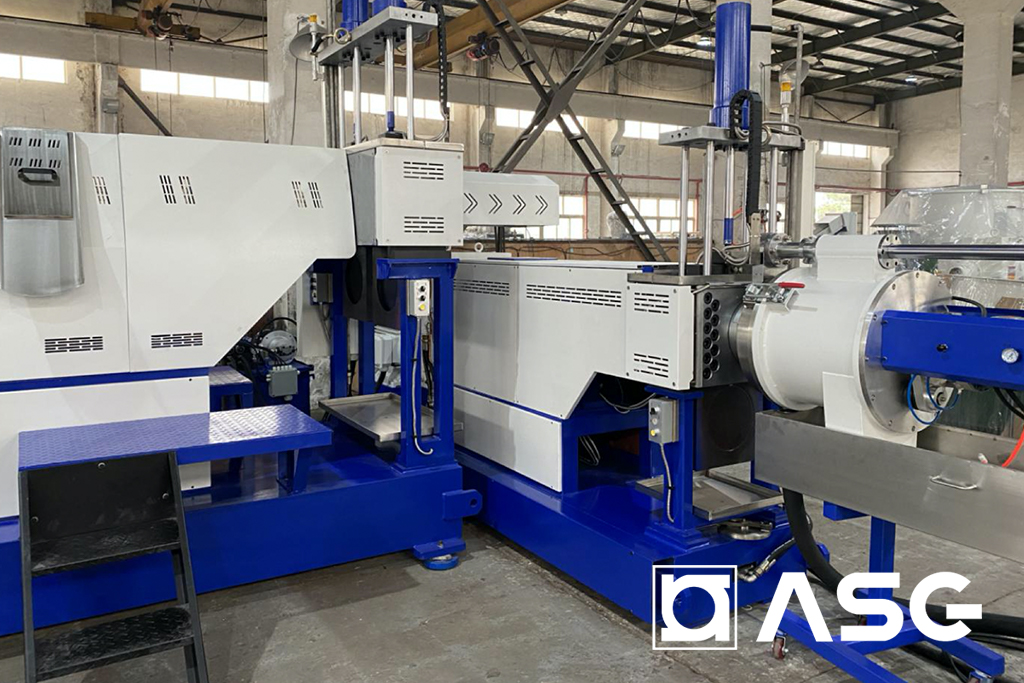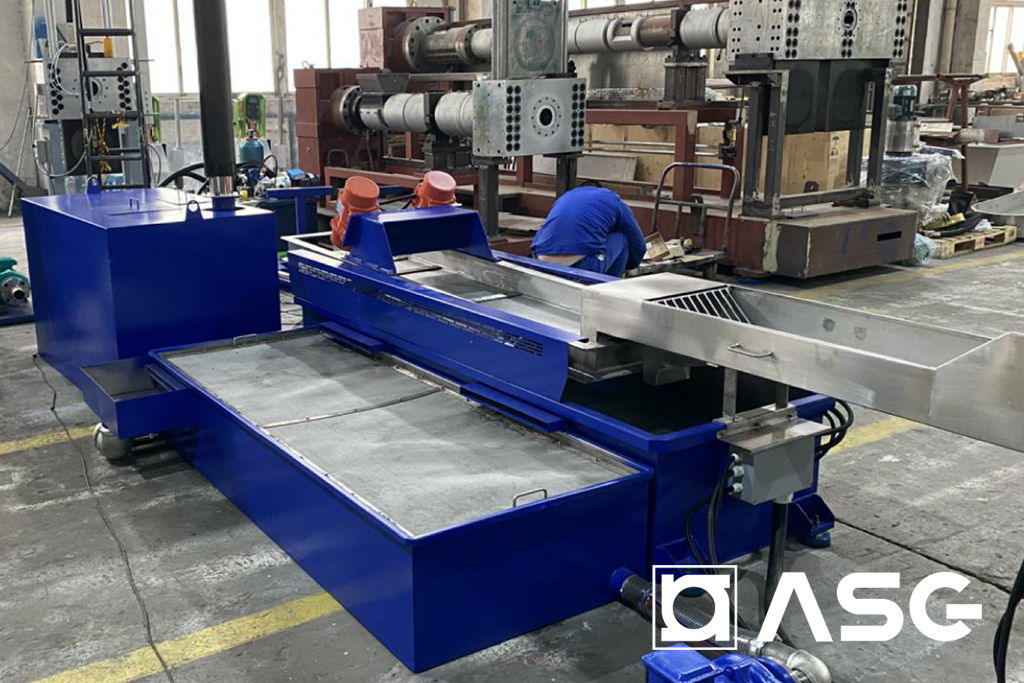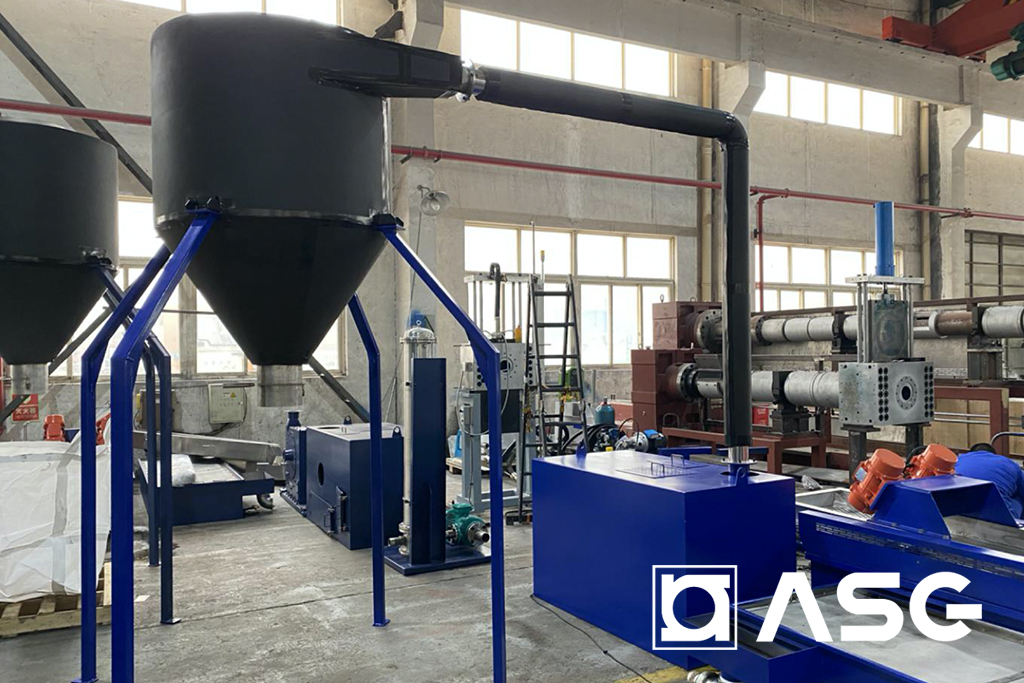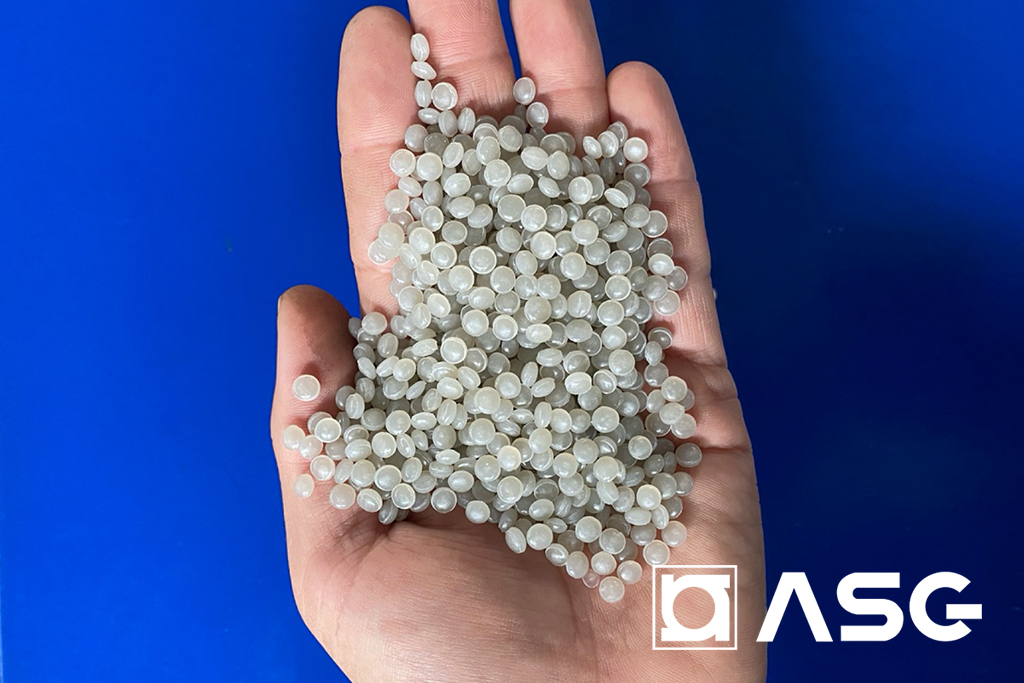 INQUIRIES
To get the latest prices and lead times, send us a message using the form below.