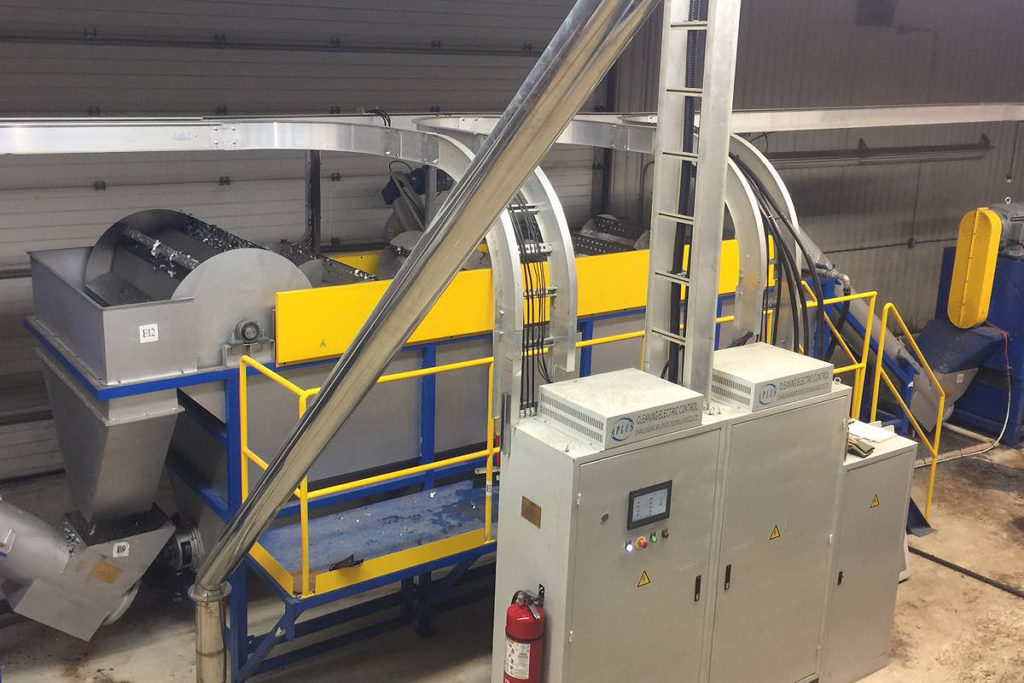 The whole line is used to clean the shredded PP/PE regrind, which consists of friction washer, floating tank, centrifugal dryer, squeezer, extruders and pellets cutting system. The explanations on some of the machines are as below:
WORKING PRINCIPLE
Friction Washer
The high speed friction washer is a recommended but not required piece of equipment in a plastic film washing line. At the core of a friction washer is a long, fast-rotating shaft mounted with many tilted panels or paddles. Surrounding this rotating shaft is a mesh screen tunnel used for dewatering. These are then encased within a retangular box where water jets and nozzles are mounted and directed at the mesh screen.
Sink float Tank
The sink float tank serves two purposes:
Cleans: The plastic film is allowed to soak in a large tank of water loosening debris.
Separation: The loosened debris and heavier contaminants will sink while the plastic films float. The top layer continues to the next step in the washing line while the sunk particles are removed.
Squeezer
The last step of a plastic film washing line is the drying process. The wet plastic films need to be dried before it becomes extruded into plastic granules, the final step of the plastic film recycling process. In the extrusion process, plastic films are melted into a continuous flow of molten polyethylene plastic and squeezed through a die (similar to how spaghetti is made) and then cut into pellets or granules. If the plastic films are not dried properly before being extruded, the moisture become trapped within the molten plastic creating air bubbles in the final granules.
Here we use a squeezer to mechanically squeeze and heat the material. The material from squeezer is densified material .The resulting film is typically dry enough for extrusion, approximately 3%.
Here you can get a better understanding of typical machinery used in a standard plastic film regrind washing line. There is no proper way of setting up a film washing plant, however, careful consideration should be made based on the type of plastic film being recycled as well as the type and amount of contamination within. We are very glad to custom build the line for you
TECHNICAL SPECIFICATIONS
| Input Capacity | Size | Operator | Installation Power |
| --- | --- | --- | --- |
| 500kg/hr | 45m*15m*6m | 3-4 | 499KW |
| 1000kg/hr | 50m*15m*6m | 3-5 | 599KW |
*CE certification available.
*Larger, more powerful models available based on your request.
ADDITIONAL IMAGES
QUOTATION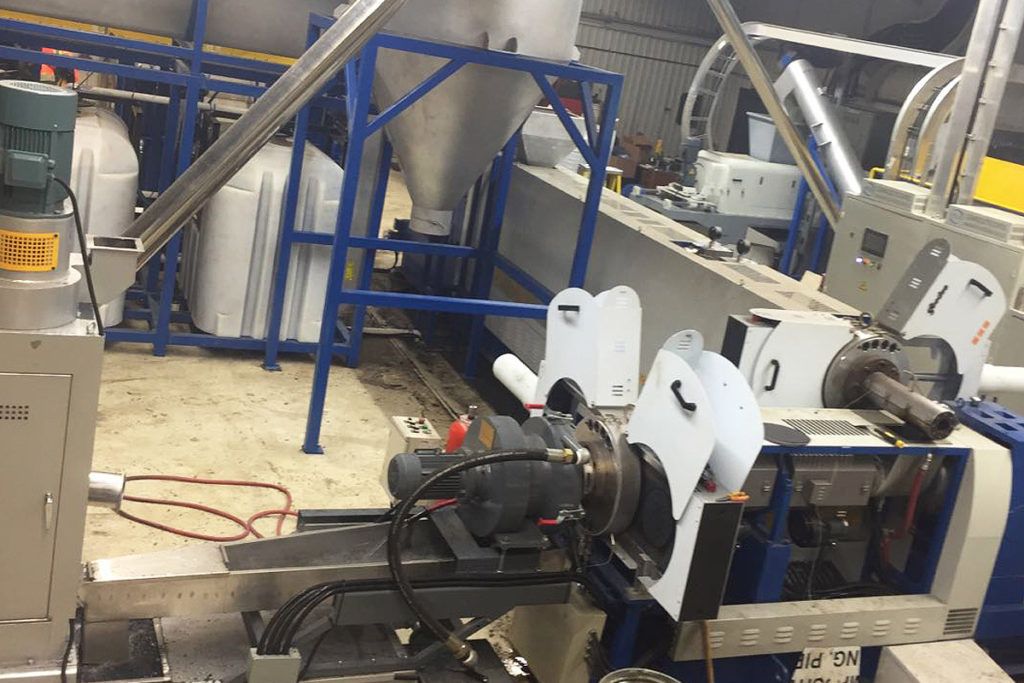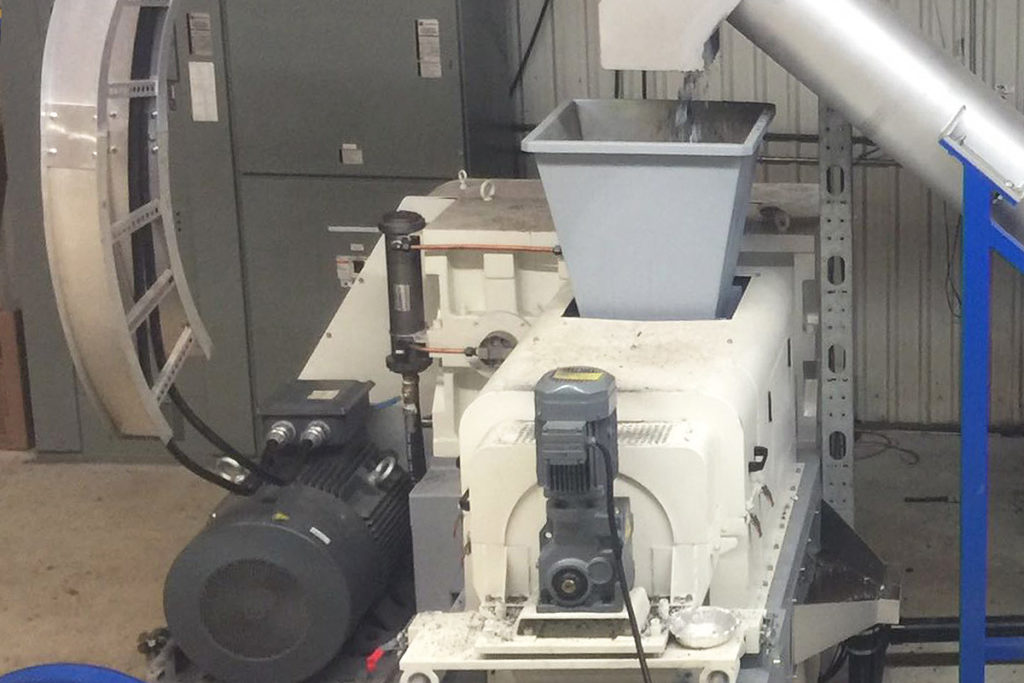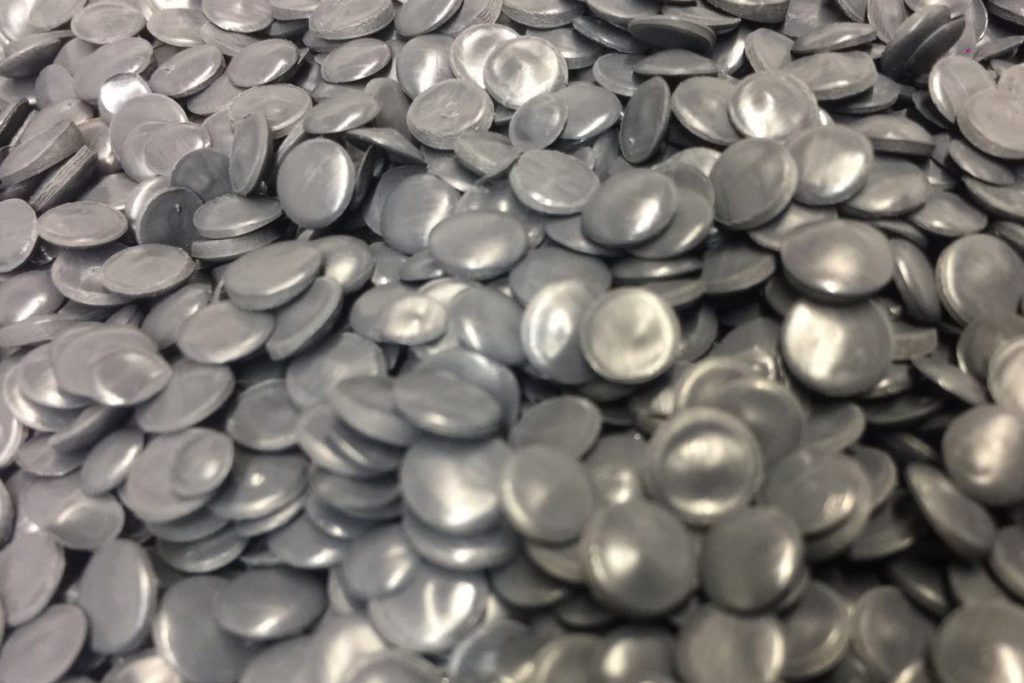 WARRANTY & INSTALLATION
All recycling machinery comes with a 1 year limited warranty.
We offer installation packages where our engineers travel to your facility to guide your through the installation process the. Routine maintenance teams and operations consultants can also be arranged to ensure your PET recycling plant runs smoothly year and year.
INQUIRIES
To get the latest prices and lead times, send us a message using the form below.